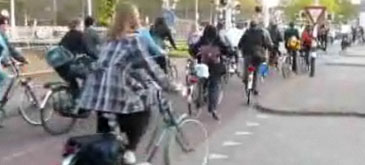 Rush hour clip from a street corner in Utrecht, Netherlands where most of the transportation is done via bicycles. I watched the clip just waiting for the big pile up but was equally impressed when it never came.
….arata cam asa (spre deosebire de cel din Romania):



Si asa arata o parcare de biciclete – link.
[via spuse]