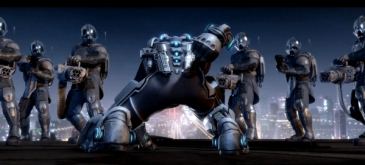 For best viewing – Please watch in 720 HD, Full Screen, on High Volume.
Azureus Rising is the proof-of-concept for an all new feature film trilogy. Azureus is the story of a young man who after escaping death and enduring a life changing journey – matures into a heroic freedom fighter. Azureus Rising is an epic tale of self discovery, obligation and love against all odds.
For more information please visit the Azureus website at www.azureusrising.com or e-mail us at info@thesunsetsblack.com
Asa cum spun si baietii astia: de vizionat in HD.