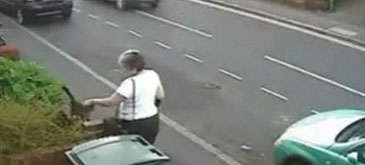 This footage was taken outside the Sacred Heart School in Coventry. So far the women has not been identified but I have a feeling this post is about to take care of that.
Rog toti detinatorii de pisici sa-si inlature felinele din fata monitorului. Urmeaza niste imagini ce contin fapte pe care iubitorii de animale le-ar considera pline de cruzime!
Update: Multumesc mult celor care mi-au atras atentia asa ca intr-un final m-am decis sa adaug si urmatorul disclaimer. Filmuletul de mai jos este interzis persoanelor sub 18 ani.
[thx to mArS]