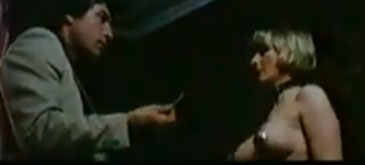 Hide your children!!!! This action scene is unbeatable… boobs, toothpick… HOLLY FREAKIN` GOD!!!!
This scene it's from the movie "Licensed to Love and Kill (Adieu canaille)"
Stiu, si eu credeam la inceput ca vom discuta tot despre  Bollywood insa se pare ca m-am inselat. Scena de mai jos este dintr-un film frantuzesc si din pacate – inainte de toate – trebuie sa va avertizez ca tinerii cu varsta sub 15 ani nu au voie sa o vizioneze.
Chuck Norris daughter! EPIC!
Acum intelegeti cum se fac scobitorile? 😀
[thx to tibi]