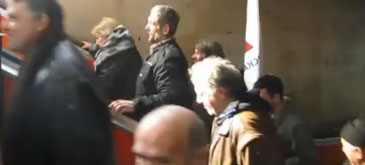 The recording was made in Belgrade 05.02.2011. Companions Serbian Progressive Party have little problems with the escalator.They simply don't understand it goes down….
…to Hell! 🙂
Bai, eu nu ma mai pot opri din ras. Cum sa faci asa ceva?
Din cate am inteles, astia sunt sustinatorii Partidului Radical din Serbia. Sa tot ai asa sustinatori….