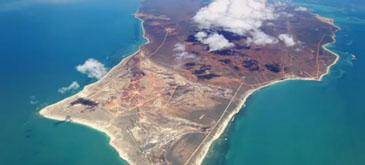 Clouds are a rare sight at Ningaloo Reef in Western Australia – we have about 330 days of sunshine with blue skies each year. A good friend of mine, who owns a Microlight flight school up here, took me for a spin around some beautiful cloud formation in his Airborne XT912. Apart from a little bumpy take-off and landing, conditions were an absolute joy and we decided to go up to 10,000 feet.  The views of the cape and the reef were just spectacular, and with some cool tunes playing over the inter-com we could have stayed up forever.

Music by Alexander Mone / (Cafe Sessions: Midnight City) alexandermone.pdj.com
Track: OneWorld – Green Bay (High Motion Remix)

:: Equipment: CANON 5DMkII, CANON 16-35 f/2.8 L II
:: Camera & Edit: Sascha Unger, aabz-imaging.com
:: Pilot: Gavin Penfold, ningaloomicrolights.com

Filmed at: North West Cape/Ningaloo Reef, Western Australia on 30-01-2011
Textul de mai sus (tradus) zice asa: 330 de zile pe an avem un cer senin si albastru insa nicio urma de nor. Wow, va dati seama ce bucurie au australienii din Ningaloo Reef cand vad vreunul? Hehe….
Recomand vizionarea neaparat in Full Screen si HD.