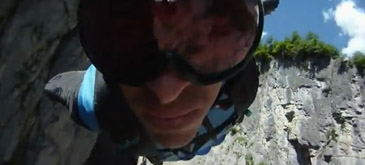 With the crew in France, mostly, in September.
1 GoPro, 1 big dumb suit, and a few days in the mountains.
Va ofer mai jos inca un material "breathtaking", niste imagini uimitoare asa cum doar base-jumping-ul poate oferi. Piesa de pe fundal: Jamie T – Earth, Wind & Fire.
September Sessions from Hayduke Midlfinger Sr. on Vimeo.