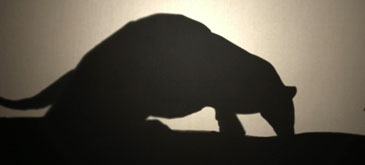 Cerrado (însemnând "închis" în portugheză) este o regiune geografică în Brazilia care are caracteristici ale unei savane. Conform WWF, este cea mai bogată biologic savană a lumii și cel de-al doilea mai mare ecosistem vegetal în Brazilia, precedat doar de Pădurea Amazoniană.

Save The Cerrado: take a look at our 60 second film to discover how you're connected to this beautiful Brazilian savannah and what you can do to help save it. bit.ly/​kxsJeP

[wiki]
Nu stiu ce legatura ar exista intre soia cultivata in Brazilia si padure (am aflat intre timp, cititi aici), insa clipul campaniei de mai jos este excelent realizat/gandit:
Save the Cerrado from WWF-UK on Vimeo.
The making of:
Making of 'Save the Cerrado' from WWF-UK on Vimeo.