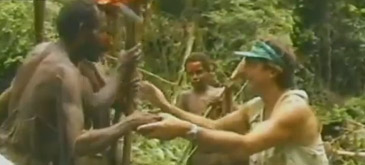 First Time Tribe Encounter with Civilized Man (1993) – PART 1 – Yeha Noha.

This is incredible footage from documentary filkmaker Jean-Pierre Dutilleux shows the Toulambi tribe in Papua New Guinea meeting a white man for the first time. Also, the music is awesome.
Titlul spune totul asa ca lasam imaginile sa vorbeasca de la sine:
Materialul needitat il puteti urmari aici.