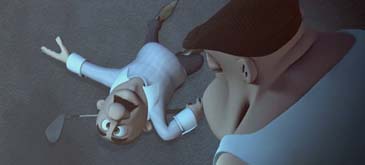 An absent minded mugger commits a crime. Hysteria ensues; evidence is left behind and the body is moved. How many trips to the crime scene must the mugger make to get it right?

© 2011 Eric Chou & Russell Miller. Music by Erez Koskas.
Ringling College of Art + Design.
Cu voia dumneavoastra, va prezint mai jos animatia de vineri: