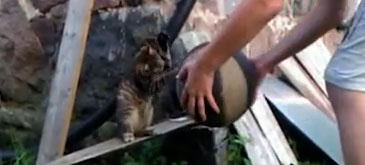 NBA LockOUT..? NOT in my house!
Here is my nephew and of course my adorable cat playing some quality basketball in order to fill in the NBA gap in my life; perhaps in your life too
Numa' ca niciodata nu li se da ocazia sa arate de ce sunt in stare.