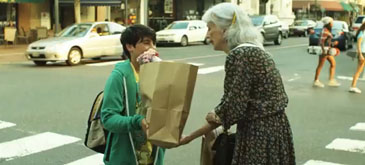 Life Vest Inside – Kindness Boomerang – "One Day"
Watch as the camera tracks an act of kindness as its passed from one individual to the next and manages to boomerang back to the person who set it into motion.
Stiti vorba aia romaneasca "dar din dar se face"? Pe acesta idee s-a bazat si campania din imaginile de mai jos, de aici si titlul ales.