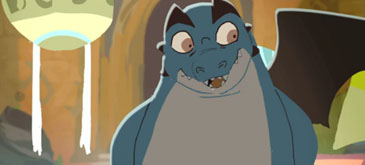 A girl is commissioned to paint over an old concrete illustration, in which to her surprise, sinks into.
She befriends a painted dragon who has a wing missing.

This is my 2nd year film at calarts.

Music composed by Denny Schneidemesser
Violinist – Taryn J. Harbridge
Low and Tin Whistle – Kristin Naigus

Sound Design by Glenn Harfagre
Cu voia dumneavoastra, va prezint mai jos animatia de vineri. Vizionare placuta!