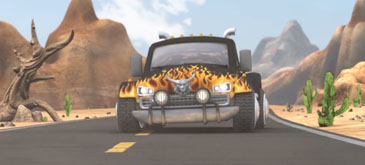 A ruthless car barrels down a desert highway, wreaking havoc all that is Mother Nature's gift. Animals try periously to escape this fearless threat, but only one of them has the skills to do so…
Cu voia dumneavoastra, va prezint mai jos animatia de vineri. Vizionare placuta!
Roadkill from Team Roadkill on Vimeo.