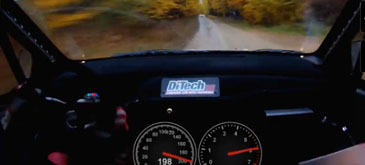 Rally car 206 km/h through a forest…
The driver is Beppo Harrach at the Waldviertel Rally in Austria.
Lasand la o parte "nebunia" ce o sa o urmariti mai jos, mi-au placut extrem de mult urmatoarele doua comentarii dintre cele facute de utilizatorii Liveleak la acest material:
1. "European Rally drivers make NASCAR drivers look like 16 year old newbie drivers…"
2. "That passenger was not navigating, he was reading his last will and testament".
Si acum, ca sa intelegeti la ce se refera (nu uitati de Full screen):