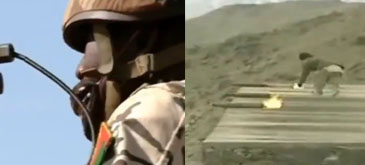 1. Malian Troops Too Poor to Train with Real Bullets
brrrra boom boom boom brrrrrrrrrrrrrrrrra
2. Rocket launch – Afghan style
Zilele acestea, pe internet au devenit virale cele doua clipuri de mai jos. Armata din Mali si rebelii din Afghanistan folosesc echipamentul militar in cel mai amuzant mod cu putinta. Desigur, totul este legat de bani, nu ai bani, nu ai logistica.
Primul clip, neaparat cu sunet: