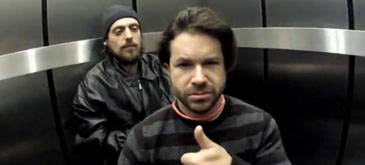 Elevator Murder Experiment
http://deadmandownmovie.com/
What would you do if you walked into a murder in progress? Two guys asked themselves the same question and staged a murder-in-progress inside a New York City elevator. Hidden cameras recorded people's reactions. What would you do?
Mai jos aveti cateva imagini interesante, un experiment social din care putem observa cum reactioneaza semenii nostri atunci cand asista la o scena "pe viata si pe moarte".