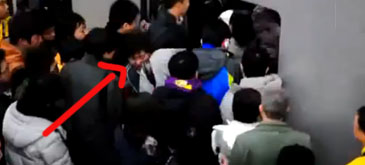 Guy trying to exit train, is forced back on by new passengers
LMAO …. poor guy can't make his way through all those people getting on to the train
….daca se poate, insa numa' daca se poate. Okthxfine!
Update: un material asemanator am postat si prin 2008 – Cati japonezi incap intr-un tren.