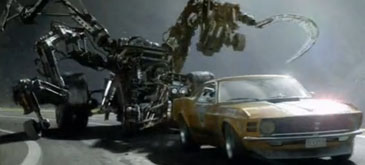 A short little project I shot in Romania about 2 years ago on one of the best mountain roads in Europe. Me together with a few friends and colleagues did the vfx, mostly after work hours with a last push being supported by the company we work for in terms of resources, budget for sound/music/ final grading and render power. I work as a supervisor at Flavor3d (rtt.ag/edm/flavor3d), the film and print division of RTT (rtt.ag).
Cu voia dumneavoastra, reluam rubrica noastra saptamanala si anume animatia de vineri. Vizionare placuta si sa-mi spuneti daca vedeti ceva familiar "prin zona". 🙂
chase like a boss from adi chifor on Vimeo.
thx to branco