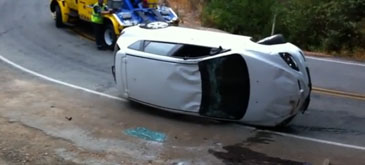 "You have to be kidding me" Truck Driver Fail Original Video
My son was a passenger in this car – which was being driven by a MALE and not by me!!!! I recorded the incident on behalf of the driver in case the insurance company needed it…..just as well!!!!
Stiti cum se zice, un rau nu vine niciodata singur…..
thx to mArS