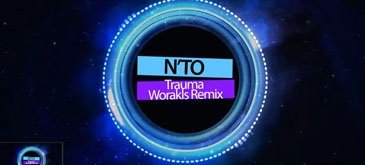 N'to was born in Marseille in 1985. His love story with music started in his early childhood with his parents icons. He started learning guitar when he was ten years old and could never give up making music since then.
After beeing a 70's rock lover for years, one day, he discovered something he never heard before, that was Underworld (everything everything). This masterpiece of techno music opened him to techno and electronic musics. Since 2004 N'to produces his own electro music, while he never stopped making all other kinds of music.

Twitter : http://www.twitter.com/nto_wmgmt
Soundcloud : http://soundcloud.com/ntonto
MySpace : http://www.myspace.com/ntonto
Beatport : http://www.beatport.com/artist/nto/69676
Soundcloud http://soundcloud.com/worakls
Twitter http://twitter.com/Worakls
MySpace http://www.myspace.com/378391951
http://dancecode.fr/booking/worakls/
Reluam rubrica noastra dedicata iubitorilor de muzica trance, astazi ascultam o piesa  trimisa de  Mircea (caruia-i multumesc si-l mai astept "pe la noi" cu noi recomandari).

Va urez un weekend calduros!


Bonus: o compilatie de 243 clipuri iar in background deruleaza piesa noastra. Awesome! 😉