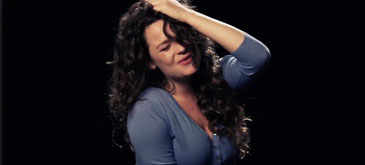 Girlband ADAM Gets Orgasms While Singing
Dutch girl band ADAM consists of five Dutch vocalists. We write, sing and perform catchy songs in which we don't hesitate to proclaim our opinions. Besides sexy, we dare to be ourselves! Next week our single 'Go to Go' will be out.
O metoda inedita de promovare, trei dintre cele cinci mebre ale trupei olandeze ADAM au ales sa-si promoveze single-ul pe internet intr-un mod cu totul neobisnuit, dar la indeamana. 🙂 Inarmate cu un vibrator (fiecare, presupun) au filmat in studio o versiune a piesei lor "Go To Go" in timp ce aveau orgasm. Materialul a ajuns viral pe internet si uite asa fetele noastre si-au facut piesa cunoscuta.
Recunosc ca mie imi place si nu pot sa zic decat ca "The 80's are back"!! 🙂
Si piesa: