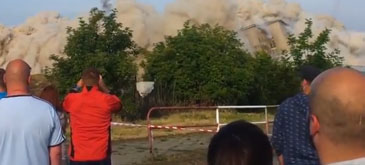 Flying Demolition Debris Nearly Hits Spectators
During the demolition of a textile factory in Prostějov in the Czech Republic, a flying piece of debris nearly hits spectators standing by. Luckily everyone was able to avoid the debris safely.
Un pic mai la stanga sau la dreapta daca sarea piatra aia, nu cred ca se termina cu bine!