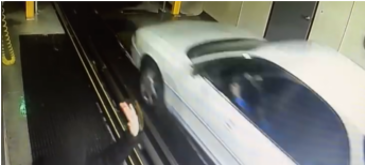 High speed accident at Quick Quack Car Wash
Fortunately no one was seriously injured when a customer stepped on the gas instead of the brake and flew through the car wash at high speed. Notice the other customer leaving the vacuum area just seconds before this one crashes. We are proud of our staff for their professionalism and amazing responses. We were back up and running in just a couple of days!
E simplu, trebuie sa incurci frana cu acceleratia si pac, masina ta arata ca noua!