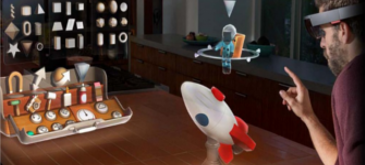 Microsoft HoloLens – Transform your world with holograms
For the first time ever, Microsoft HoloLens seamlessly blends high-definition holograms with your real world. Holograms will improve the way you do things every day, and enable you to do things you've never done before
La inceput a fost Google Glass care promitea multe, insa astazi Microsoft ne arata cum pot transforma filmele SF in realitate cu ajutorul ochelarilor holografici HoloLens. Mi-a placut mult acest motto: "Because when you change to way you see the world, you can change the world you see".
Update: Microsoft vrea sa includă hologramele si în sistemul de operare Windows 10.