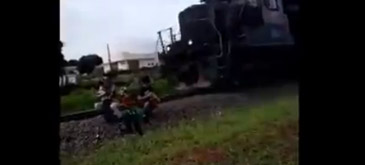 Family gets plowed by train while posing for a photo
These idiots thought it would be a good idea to get in real close to the tracks for a photo as train was passing. Not sure what they were thinking, or if they were even thinking at all.
Se pare ca astazi este ziua idiotilor si cretinilor. Daca mai devreme va prezentam un sofer surd si orb, mai jos aveti poate cea mai stupida familie de pe suprafata pamantului.