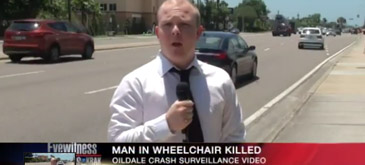 A male reporter is interrupted by a girl on LIVE-TV (FMRITP)
I was watching the news and saw a woman interrupt a LIVE-TV broadcast when she said "FUCK ME RIGHT IN THE PUSSY" right after some guys yelled FUCK HER RIGHT IN THE PUSSY from there car. Best NEWS day EVER! LMFAO!
V-am mai zis ca reporterii astia risca multe in transmisiunile lor live.