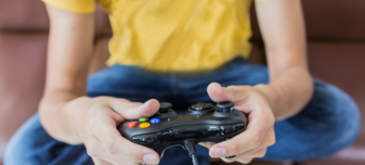 Ce fel de jocuri mai jucati in ziua de azi? Odata cu conferinta E3 au fost anuntate si cele mai noi aparitii pe fiecare platforma dar pana sa putem juca The Last Guardian, Fallout 4 sau Final Fantasy XIV mai avem de asteptat insa. Ce jucam intre timp?
Din fericire pentru noi mai sunt o multime de jocuri care pot fi jucate intre timp iar acestea o sa ne tina ocupati pana cand apar cele mai noi. Fanii Bethesda de exemplu mai pot juca o data prin Fallout 3 in asteptarea urmatorului joc iar fetele se pot juca jocuri disney pentru fete pe diferite site-uri. Chiar daca nu sunt la fel de impatimite precum baietii, fetele se pot juca cele mai noi joculete cu Barbie. Ele adora de asemenea jocurile de pe retelele de socializare precum facebook. Aici le puteti admira fermele din Farmville sau le puteti invidia scorul de la Candy Crush.
Baietii sunt mai norocosi cand vine vorba de joculete deoarece exista o sumedenie de joculete cu arme sau cu razboi. De asemenea cele cu masini au mare succes si pot fi jucate chiar din browser-ul web pe multe site-uri. Desigur aceste joculete nu se ridica la nivelul celor din Need For Speed dar la plictiseala merg de minune. In fiecare zi puteti gasi pe aceste site-uri jocuri noi online asa ca, daca aveti rabdare sa rasfoiti printre sutele de joculete disponbile cu siguranta o sa gasiti si unul pe placul vostru.
Posesorii de console pot juca demo-uri pe reteaua Xbox Live sau Playstation Network, unde in fiecare zi pot descoperi noi aventuri si noi provocari. In aceste magazine online toti cei abonati la serviciu, pot sa gaseasca joculete noi si sa urmareasca trailere de la viitoarele aparitii. Ba chiar mult, acum cu integrarea Twitch pot urmari stream-uri din jocurile lor preferate. Stream-ul de gameplay a devenit extrem de popular in ultima vreme iar youtuberi ca Pewdipie au ajuns celebrii datorita stream-urilor lor amuzante. Acestea aduna in fiecare zi milioane de vizualizari si popularitatea lor e in crestere. Incent incet incepe sa apara si in Romania aceasta moda si acest lucru nu poate decat sa incante comunitatea de gameri. In aceste stream-uri pe Twitch puteti urmari gameplay in exclusivitatea chiar de la producatorii de jocuri sau puteti urmari in direct meciuri de Dota sau de League of legends de la campionatul mondial. Voi de ce nu faceti stream la gameplay?
Poza via Shutterstock