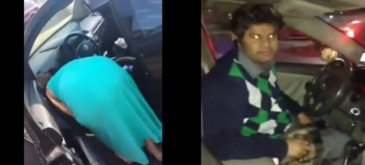 Beck Taxi driver steals Iphone caught on camera!
On Saturday night i took a cab home with a friend. As she was exiting the cab i clicked onto my app 'snapchat' and filmed her exit thinking it would be funny. If you watch the beginning of the video you will quickly see him reach over and take her phone as she was getting out of the car. He doesn't think twice and finally waves to the camera. police were called and he was charge with thief.
Ciudati mai sunt oamenii din ziua de astazi, ce parere aveti de taximetristul care a furat telefonul domnisoarei?
thx to branco