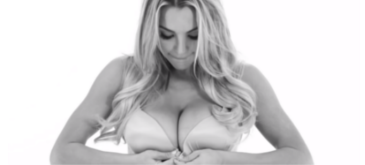 11 Big Boob Problems with Lindsey Pelas | Cosmopolitan

Instagram Star Lindsey Pelas (@lindseypelas) shares the 11 most annoying problems that girls with big boobs have to deal with every day.

Descrise de minunata Lindsey Pelas. 🙂
Sa ai sanii mari este un lucru minunat (si pentru tine, desigur), dar asta vine cu dezavantajele aferente.


Si Jordan Carver a facut asta in trecut: