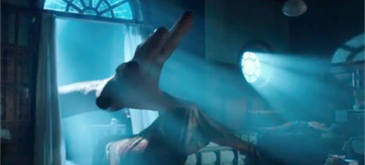 Disney's The BFG comes to theaters July 1, 2016!
The talents of three of the world's greatest storytellers – Roald Dahl, Walt Disney and Steven Spielberg –
finally unite to bring Dahl's beloved classic "The BFG" to life. Directed by Spielberg, Disney's "The BFG" tells the imaginative story of a young girl and the Giant who introduces her to the wonders and perils of Giant Country.
Un film regizat de Steven Spielberg, productia e semnata de studiourile Disney, nu cred ca asa ceva trebuie ratat.