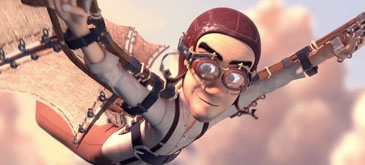 CGI Animated Short Film HD: "Le Constructeur de Malheur Short" by Kristin, Manuel, Philipp, Peter
The 3D Animated short "Le constructeur de malheur" shows the life of a french inventor in the beginning of the 20th century. He'd like to fullfill his personal dream of flying but he fails again and again.
Cu voia dumneavoastra, va prezint mai jos animatia de vineri. Vizionare placuta!