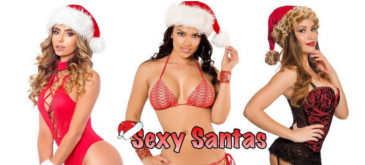 Sexy Santas 2017 by BikiniTeam.com
http://bikiniteam.tv is getting that Holiday spirit as we get closer to Christmas with our 2017 Sexy Santas Jenise Lebron, Raquel Gibson and Bruna Lima. Jamming out to Christmas (Baby Please Come Home) by Mariah Carey with these three gorgeous ladies is certainly something Santa wants to do!
Va doresc sa aveti parte de zile minunate, de un Mos Craciun darnic si bun, sa va bucurati alaturi de familie si prieteni si sa asteptati anul ce vine. Un an mai bogat in impliniri, mai inalt in aspiratii si plin de succese. Craciun fericit tuturor!