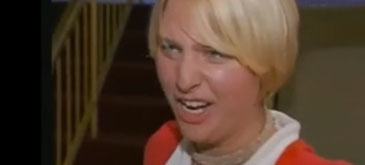 Mary isn't all there…watch the entire video, she loses at the end…it's worth it!
Dragii mei, as vrea sa va uitati cu atentie la acest clip. Va voi demonstrainca o data ca printre noi exista oameni care pur si simplu traiesc pe alta planeta (sau vin de acolo, ma rog). Cel mai bun exemplu pe ziua de azi este aceasta concurenta la American Idol. Este atat de increzatoare in fortele proprii incat ma uimeste.
Inca o data, uitati-va cu atentie si ascultati-i fiecare cuvintel. Merita! Mai ales speech-ul de final, poate un psiholog ne ajuta cu o definitie.