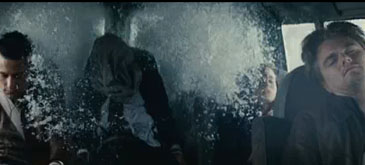 Inception is an upcoming science fiction action thriller film written, produced and directed by Christopher Nolan. The film is scheduled to be released in both conventional and IMAX theaters on July 16, 2010.
Trailerul asta imi demonstreaza inca o data ca gusturile mele in materie de filme se rezuma la subiectele originale. Inception pare a fi un film interesant tocmai din acest punct de vedere chiar daca  Di Caprio nu se afla pe lista mea de actori preferati. Am inceput sa-l "inghit" dupa "Shutter Island", unde a jucat destul de bine. 🙂
Premiera in Romania: 30.07.2010.