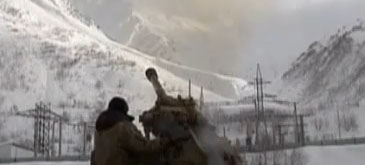 Russian soldiers create avalanche by firing artillery. Russian military use artillery to dislodge avalanches in North Ossessia….
No Comment | euronews: watch the international news without commentary | http://www.euronews.net/nocomment/
Spre deosebire de tipii astia, la rusi s-a intamplat ca avalansa provocata sa cauzeze si oaresce pagube. 😀 Oricum, imaginile sunt spectaculoase si in acest caz.