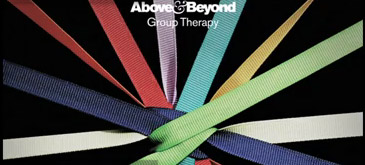 Described by Mixmag as "the biggest artist album of the year", 'Group Therapy' is the highly anticipated second album from Above & Beyond. It includes the hit BBC Radio 1 playlisted singles 'Sun & Moon' and 'Thing Called Love' (both feat. Richard Bedford), as well as the forthcoming single 'You Got To Go' feat. Zoë Johnston.

Above & Beyond 'Group Therapy' is released on 6th June. To receive a free track download of Above & Beyond feat. Richard Bedford 'With Your Hope' log in to the Group Therapy Hub here. http://bit.ly/gt-hub
Continuam seria recomandarilor facute de voi. Astazi ascultam un vocal trance trimis (dupa cum v-am obisnuit) de catre Alexandru Stancu. O piesa minunata extrasa de pe cel mai recent album al celor de la Above & Beyond intitulat "Group Terapy" – lansat pe 6 Iunie 2011.
Weekend placut. 😉