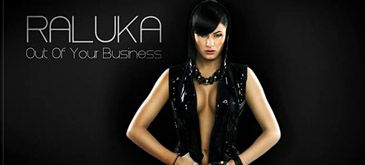 Pe canalul ThePEOfficial de pe YouTube a apărut un mix de 6 minute cu 32 de piese românești difuzate la radio la ora actuală. Nu pare deloc complicat de realizat: o voce feminină interpretează refrenele celebre pe același beat obsesiv despre care vorbeam mai devreme. Autorii au numit piesa "99% din muzica românească într-o singură melodie". Într-adevăr piesa îi conține pe Connect-R, Delia, Inna, Maximilian, Guess Who, Voltaj și alții, dar nu suntem siguri de exactitatea cu care au calculat procentul.
32 de piese romanesti si toate suna la fel – vorba unora: "is the same f**king sh*t". Acum veti intelege de ce va ia atat de des durerea de cap atunci cand munciti/invatati si faceti prostia sa va lasati televizorul din camera pe Hit Tv (sau orice alt post romanesc de muzica comerciala) in ideea ca va relaxeaza. 😀
Pentru a va introduce foarte rapid in subiect, un proiect asemanator au avut cei de la Axis of Awesome. Vizionare placuta si atentie,  nu o sa se supere nimeni daca dupa primele minute il inchideti, ideea ati prins-o, e tot ce conteaza.
Update: de manele ne ocupam in alta zi. 😀
[via infomusic.ro]