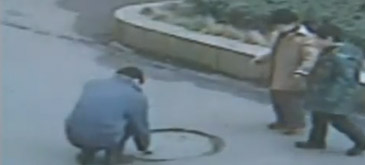 It went horribly wrong when a father of young children to light a firecracker in a manhole cover in Xiangtan, China
Stiti ce nu inteleg eu? De unde moda asta cu artificiile (pocnitori/petarde?) introduse intr-o gura de canal? Prespun ca asta e la moda acum in China si va deveni rapid un trend international? Sau?

Bonus: pe asta l-ati vazut?