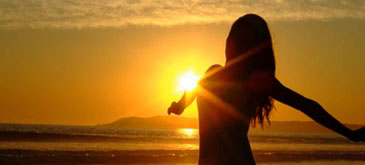 This song sounds as a lovely shower full of warm sunbeams. This sound carries my mind in an euphoric way to a higher state and makes me feel so good. It is amazing how it keeps up my mood if I only think about this song. YOU wo wrote these wonderful words…: "Blessed are those who have the time to sit down to look at the stars and say goodbye to the sun that just goes to sleep…" These are very true and important words. In this fast world whe should aprecciate every moment of rest and silence
Continuam seria recomandarilor facute de voi. Astazi ascultam o piesa trimisa de Adi (caruia-i multumesc si-l mai astept "pe la noi" cu noi recomandari), Above & Beyond FTW.
Weekend placut si calduros tuturor!