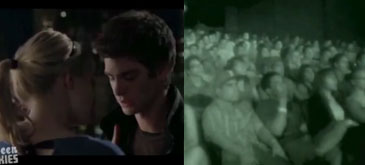 The Amazing Spider-Man
With great power … comes endless rebooting of rehashed material. Introducing the highly demanded honest trailer to the movie that absolutely no one demanded.

Paranormal Activity
What happens when you sleep ….. makes a really boring movie.
Tot ceea ce veti vedea mai jos este cat se poate de adevarat, cata dreptate au oamenii de la Screen Junkies (trailere asemanatoare gasiti si pe canalul lor oficial de Youtube).