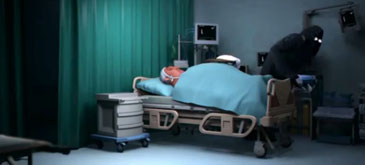 Dji is an unusual death. The Dark Knight has appeared in a different form. No, he is not white and fluffy. Dji is just terribly unlucky. All he has to do is to take the soul of a dying man. But the screenwriters prepared some obstacles for Dji. Will he manage to overcome them? You'll see.
http://tigan.md/
Soundtrack Gogol Bordello "American Wedding"
Cu voia dumneavoastra, va prezint mai jos animatia de vineri. Vizionare placuta!
Important: Simpals reprezintă un grup de companii din Republica Moldova care furnizează servicii online și deține unul din cele mai mari studiouri de animație. (de aici)


mai multe detalii despre animatia d emai sus aflati de aici