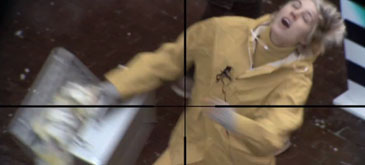 A dramatic surprise on an ice-cold day
To launch TNT – a quality series and movies TV channel – in the Netherlands, we made a sequel to the viral hit video "A Dramatic Surprise on a Quiet Square". On a cold winter's day, we placed the famous red button somewhere in a Dutch shopping street. Are you ready? Discover here what happened this time. For more info on TNT visit http://www.tnt-tv.nl/
Cei de la TNT continua promovarea "dura si plina de drama". Pe scurt: un buton mare si rosu este amplasat pe o strada bine circulata, trecatorii sunt invitati prin intermediul unui baner ( pe care e scris "Push To Add Drama") sa apese acel buton. Cei mai curiosi curajosi o fac si …..in urmatoarea secunda se dezlantuie infernul.
De aceasta data totul se desfasoare pe strazile unui oras din Olanda, reclama poarta numele "A Dramatic Surprise On An Ice-Cold Day":


Bonus: reclama aparuta anul trecut – "A Dramatic Surprise On a quiet square" – odata cu lansarea postului TNT din Belgia (a adunat pana acum ! 42 mil. vizionari):