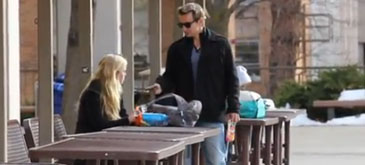 This was so easy to film…hopefully this was a good way to teach guys not to care to much and be straight forward and p.s 25% of girls rejected us or had a boyfriend!
Please Share!! 🙂
Sa-mi explice si mie cineva daca stie ce se intampla in mintea femeilor! Put your number in my phone, why? Because I said so. Wtf?
Update: Nu credeam ca atat de usor se agata o femeie!