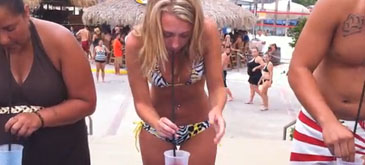 Woman falls out after brain freeze contest
Priviti cu ce pofta bea sucul ala, mi-a facut o poftaaaaaa! Yum-yum!
Update: Sunt singurul care a observat ca tipa din stanga a lesinat?
Update2: Am i the only one that noticed when the blonde chick first starts sucking from the straw she bobs her head up and down?