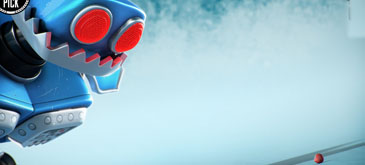 For some awesome additional material regarding SuperBot, visit us at Behance: bit.ly/1j7P36d
Synopsis: SuperBot, a tiny toy robot, will learn that reality depends on the looking glass you are looking through.
Cu voia dumneavoastra, va prezint mai jos animatia de vineri. Vizionare placuta!
SuperBot – A magnifying mess from Trexel Animation on Vimeo.