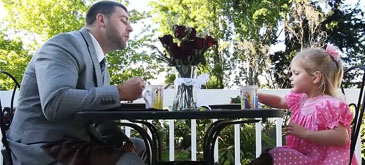 The song was written by owners of Because of Camilito Aaron Dickson and Lairs Johnston and produced and mixed by Stephen Folden.
Because of Camilito is an insurance company (home, auto, commercial) that gives 100% of its profits to charity. So now, that bill you have to pay can not only protect your family, but also help fight poverty in the name of Jesus.
Visit http://www.becauseofcamilito.com to learn more and get a quote!
Fara sa exagerez pot spune ca ceea ce veti vedea mai jos este cea mai frumoasa si emotionanta campanie de acest gen pe care am vazut-o in ultima vreme.

thx to Ovi