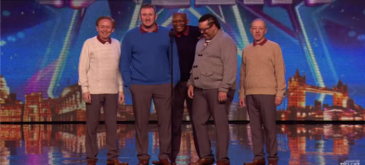 Old Men Grooving bust a move, and maybe their backs! | Britain's Got Talent 2015
Talk about teaching an old dog a new trick!
The Judges appear sceptical when these dancing dads appear on stage, but their hip hop and street dance routine leave them open-mouthed in amazement.
Even Simon is impressed, but will they be grooving on down to the live shows?
Oare cand vom vedea astfel de momente si la "Romanii au talent"? Vad ca la noi e plin de beat-boxeri, dansuri indiene si alte cele. 🙂
Bonus: Sau asa ceva (Touching Tribute To Mother Nature | Asia's Got Talent Grand Final)

Bonus: Si niste baieti din Siberia
thx to liviug