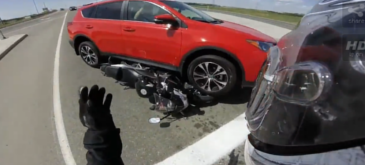 Female driver gets stuck in intersection…BACKS UP AND NEARLY KILLS BIKER
Driver with learner's permit has ended up in the middle of the intersection after failing to stop in time for a red light. She then proceeded to reverse, but changed from the left lane to the right and accelerated
Sau asa credeam, scuze….. Partieeeee!!