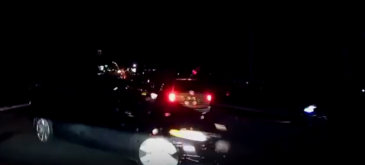 Tesla Autopilot saves the day
Add your own honking and swearing.
Was travelling a little under 45 mph. There was some rain, but roads were pretty dry. I was watching stopped traffic to my right.
I did not touch the brake. Car did all the work. Sadly no audio, because I had an Uber passenger and Washington has strict privacy laws about recording conversations.
Dovada stau imaginile de mai jos, functia Autopilot de pe Tesla Model S P85D a reusit sa evite un impact frontal iminent. "Nu am atins franele, masina a facut toata treaba", a sustinut soferul.
Masinile autonome salveaza vieti:

thx to branco